Carson Bullock Wiley born 28 September 1951, died 3 March 1994. 42 years old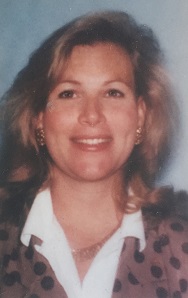 Information was provided by Carson's sister, Cordy.
After graduating from CHS, Carson attended Mount Vernon Junior College in Washington, DC,then transferred to the University of Georgia
her sophomore year. During her senior year at UGA, shortly before her exams prior to graduation, she discovered she had
cancer and she left school for treatments.
After completing treatments she moved to Atlanta, later attending and graduating from Auburn University..
Upon graduation she moved to Columbus and taught art at Wynnton Elementary School.

Carson returned to Atlanta, worked for the Neiman Marcus travel agency, later opening her own travel agency,
Vinings Travel Service.

Carson was a member of the Chi Omega sorority, The National Society of the Colonial Dames of America, the Junior
League of Columbus, and St. Paul United Methodist Church in Columbus.