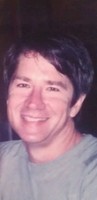 Clifford Anthony Smith
January 28 1951 - November 21 1997
We do not have an obituary for our classmate Clifford Smith, but compiled the following from information recently provided by his sister:
Clifford was an Optometrist who practiced in Columbus. He graduated in 1976 from the Southern College of Optometry in Memphis, TN .He was married to Connie Jean Copeland in Twin City, GA in 1972, and they had one daughter, April Christina. He married Pamela Louis Ogletree in Columbus, 1982; they had daughters Kaitlyn Claire (1987) and Taylor Anthoni (1990). He married Deborah Smith in Columbus, 1995.
Two grandchildren were born after his death.
Clifford died in Columbus on November 21, 1997, and is buried in Parkhill Cemetery.