James Byrl Taylor
March 1, 1951 – April 6, 2019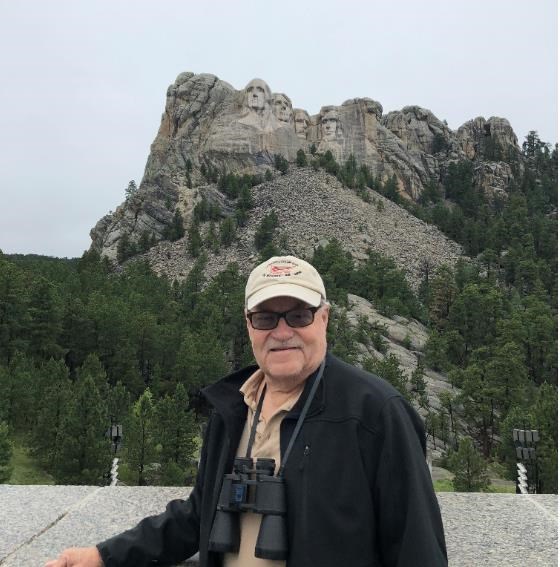 Jim was the son of Byrl and Mary Taylor, and is survived by his wife Sharon Taylor, brothers Larry and Gregory Taylor, sister Cecelia Blue, and his beloved Jack Russell Terrier "Scout."
Jim was the uncle of Jennifer Adams, Merritt Sasser, Meghan Blackmon, and Taylor and Cora Blue.
Jim was born March 1, 1951, in Columbus, GA. Jim served honorably in the United States Air Force and became a Land Surveyor following his military service in the 1980s. Jim surveyed in Georgia, Texas, and California, and retired from the City of San Diego in 2017. Jim attended the University of Georgia and Palomar College in San Diego.
Jim married his lovely wife Sharon in 1991 in Columbus, GA. They lived in Georgia until 1995, when they moved to San Diego to enjoy the beach and good weather.
Jim was an avid explorer. He never considered himself a tourist or traveler, but rather a world explorer. Jim's favorite destination was the Hawaiian Islands.
He also enjoyed listening to music, attending concerts, halibut fishing in Alaska, and taking drives along the coast. Jim loved baseball, NASCAR, and Brian Wilson of the Beach Boys; and traveled extensively to see them in person.
He will be deeply missed by his friends, family, and all who knew him.
A Hawaiian-themed celebration of life is planned on Wednesday, April 24th, 2019, at 10 AM at Erickson –Anderson Mortuary, 8390 Allison Avenue, La Mesa, CA, in the Village of La Mesa. Jim has requested a private ceremony for the scattering of ashes at sea.
In lieu of flowers, please send donations to the American Cancer Society-San Diego Chapter.