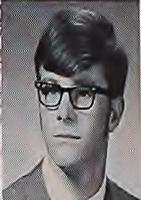 In Memory of
John F Corder
February 1, 1951 - May 12, 2017
Obituary
Mr. John F. Corder, 66, of Canton GA. passed away May 12, 2017. John was born on February 1, 1951 in Louisville, KY to the late Dr. Vernon Woodard and Iola Corder. John proudly graduated from Auburn University with a Bachelor's of Science in Electrical Engineering degree. John dedicated his entire career as a Registered Professional Engineer to Bell South/AT&T in Alabama and Georgia.

John enjoyed model trains, billiards , Atlanta Braves, SEC football and swimming pool relaxation. His pride and joy were his grandchildren, with whom he spent as much time as possible. John will be remembered for his caring spirit and dry sense of humor.

John leaves behind his wife of 17 years, Jane Corder, sons Chad Corder (Ange) and Chris Corder (Kristi), daughter Megan Torres-Cardenas (Victor), grandchildren, Hudson Luke Corder, Ashleigh Rose Corder, Logan Christopher Corder, Adam Finton Corder and Kayla Mares, and beloved dog, Finley Corder. The family will have a private service. In lieu of flowers, please send donations in John's memory to the Cure PSP (unlocking the secret of brain disease) at http://www.psp.org/donate/.


Arrangements under the direction of Woodstock Funeral Home, Woodstock, GA.