Welcome Home, Blue Devils

Welcome to the Columbus High School Class of 1969 Reunion website. We are planning an amazing 50th Reunion in Columbus, and by signing up for this website, you'll receive regular information about it.
Even if you think you might not come to the Reunion, please sign up. By being a member of this website, you'll reconnect with old CHS friends . . . and maybe create new friendships with some in our class you did not know very well 50 years ago.
To join us: Click on the link above that says Classmate Profiles and find your name on the list. When you click it, the website will ask you to register with an email address and password. You'll also find contact and profile information that will help your friends learn about you and reach out. (So please fill in as much as you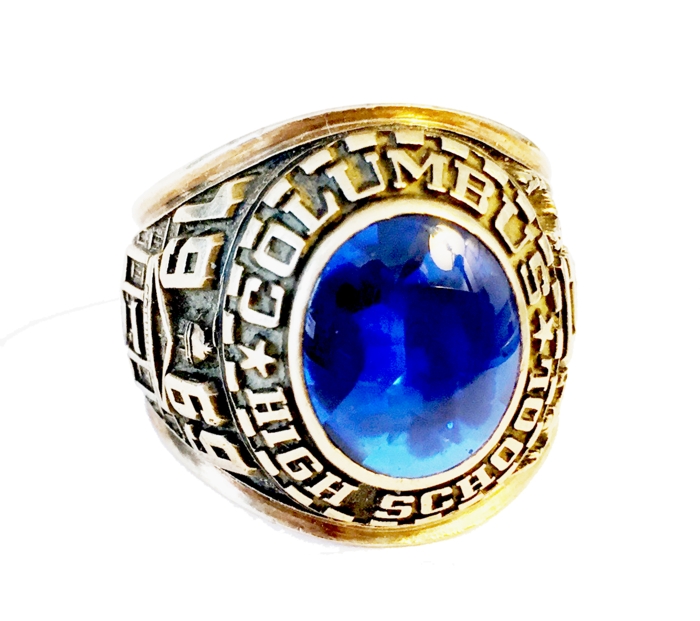 can.) For more information about the website and our privacy protections, please see the link titled First Time Visitors.
The dates are set: The 50th Reunion will be May 16, 17 and 18, 2019 in Columbus. (Mark this in your calendar!) We don't have details yet about the activities, but we're planning to begin with some optional tours and events on Thursday afternoon and Friday morning, an informal party on Friday night, a tour of Columbus High and a Class Luncheon on Saturday, and a dinner and dance on Saturday evening.
Stay tuned because we'll be asking your help in planning the events and in reaching out to our classmates across the coun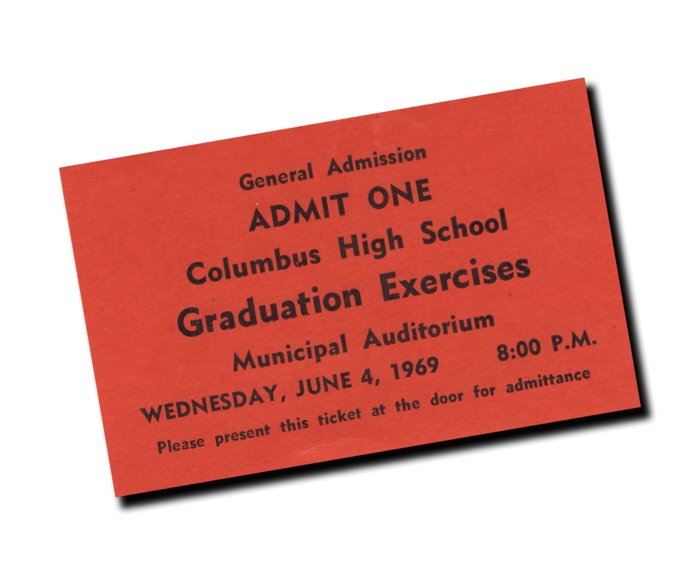 try and around the world. And later on, you'll be able to make reservations and pay for specific events through this website.
We have six goals for this Reunion
Have fun!
Be welcoming and inclusive.
Encourage the sharing of stories.
Create a sense of community and allow classmates to make new "old friends."
Show how the Columbus area has changed in the past 50 years.
Leave a gift for Columbus High or the CHS Foundation.
Please let us know what you think of these goals, this website, and your desires for the greatest reunion our class has ever held.
What we were talking about this month in 1968
Oct 7 The Motion Picture Association of America adopts its first film-rating system.
Oct 10 The Detroit Tigers beat the St. Louis Cardinals, 4 games to 3 in the 65th World Series.
Oct 14 The first live telecast from a manned U.S. spacecraft is given from Apollo 7 (Schirra, Eisele & Cunningham).
Oct 14 The Beatles' "White Album" is completed.
Oct 17 "Bullitt" directed by Peter Yates and starring Steve McQueen and Jacqueline Bisset is released.
Oct 18 U.S. Olympic Committee suspends Tommie Smith and John Carlos for giving the "black power" salute as a protest during a victory ceremony at the Mexico City Olympics.
Oct 20 Jacqueline Kennedy marries Greek shipping tycoon Aristotle Onassis on the island of Scorpios.
ANNOUNCEMENTS
Make your hotel reservations now: If you're traveling to Columbus for the Reunion, it's time to think about hotel reservations. The downtown Columbus Marriott at 800 Front Avenue is our official Reunion hotel and it has a limited number of rooms for Reunion guests at $129 a night, not including taxes. The Marriott is in walking distance of many of our Reunion events and in easy driving distance of others. If you're interested, please act quickly because these rates will not last long. Here's a link for making your reservations: Book your group rate for Columbus HS 50th Reunion. Or you can call Marriott reservations at 1-800-455-9261. You'll need to reference Columbus HS 50th Reunion or group code CHHA or CHHF.
Pre-Reunion photos: If you have photos of yourself with other classmates, please send them to Jan White Morris for a Pre-Reunion photo album. Be sure to give her the identities, approximate date and maybe the location – enough information for a caption.
Memorabilia: If you have an old Dial-A-Devil cover or any Blue Streaks, scan and send them to Jan and we will get them posted. If you think of something else, send that too. Any ideas are welcome. So check out whatever corner of the closet or attic where those few old CHS memories are stored! Your memories could soon become ... our memories.